Submitted by: Jeff Recker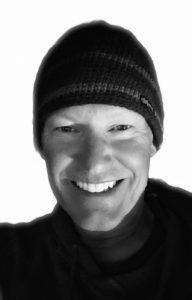 El Charro Café has always meant "celebration" to me. I attended University of Arizona from 1981 to 1985, and while I heard of El Charro Café — the festival atmosphere and authenticity of the food — I could not afford to eat there, because of one problem: I was the definition of a poor college student, scrapping for dimes in the folds of my sofa and dropped pennies on the hot streets. But I knew it was a place I wanted to get to, eventually. When my first semester came to and end, I told my roommate I wanted to celebrate at El Charro Café, but I didn't have any money. He suggested we sell our used text books back to the university. "You can do that?" I asked. An hour later, and twenty dollars richer, there I was, ordering a chimichanga and a margarita. (The legal drinking age back then was 19.) Neither disappointed. In fact, the restaurant exceeded any expectation that I had, and I told the waiter I'd be back at the end of the next semester, with money used from selling my text books. I held true to my word, and returned seven more times.
Over the years, my end-of-semester celebration came to include more and more friends, mostly starving college kids who sold their books to fund the outing. It became a tradition that I looked forward to talked about often. So, when my parents came to town to celebrate my graduation in 1985, I told them about this tradition. They wanted to experience it with me, and accompanied me to El Charro Café that day along with my friends. That was a great day. So to you, El Charro Café, thanks for being at the center of some very special memories during my formative years in college. I don't live in Tucson any longer, but when I'm in town, I make it point to get back there. It hasn't changed, and the great memories flood back.