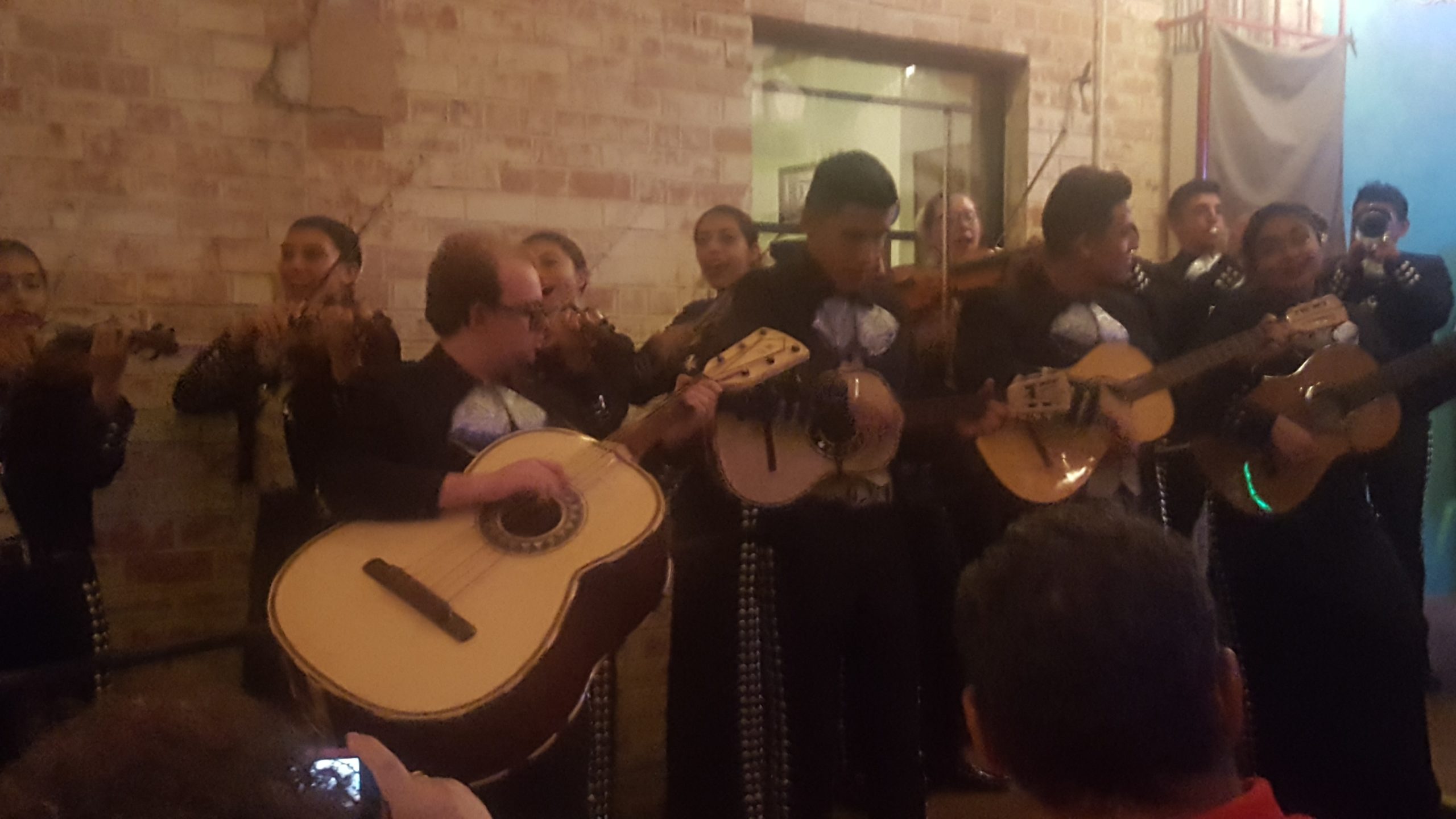 Submitted by: Lisa Periale Martin
Trying to pick one favorite El Charro memory would be tough. I'm considering all the cherished family dinners, Friday happy hours with friends, and numerous visits for blowing the minds and taste buds of out of state guests with everything on the mouthwatering menu. But as a long-time mariachi mom of—first, a Davis Bilingual Elementary Aguilita, and then, the guitarrón player for Mariachi Corazón, there was nothing like enjoying El Charro's delicious food, while hearing my kid performing with their mariachi in the courtyard or restaurant, for an event or party.
What a feast for the senses! Digging into chili rellenos and savory carne seca, while being serenaded by some of the most talented young musicians anywhere. Before they were out of fourth grade (thanks to Alfredo Valenzuela) they had mastered those complex son and huapango rhythms, and could knock you out with boleros and rancheras.
So, one memory? Mariachi Corazón de Tucson was stretched out along the ramp in the courtyard entertaining a group there. Before they launched into "Tristes Recuerdos" they pushed the guitarrón and vihuela players up front to feature that section. For this, I put my margarita down in the bar, grabbed my phone, and stuck my head out the door to listen and snap a few pictures and a little video of my son, driving the rhythm with that big bass, the racing heartbeat of the song.
As you approach your centennial celebration, El Charro family, thank you for always being there for this big small town. You all have embraced your community and made us feel at home, with your delicious comfort food, and as a welcoming venue for the many talented youth mariachis that Tucson is so famous for. Mil gracias, for the first hundred years! Long may we all enjoy El Charro Café.