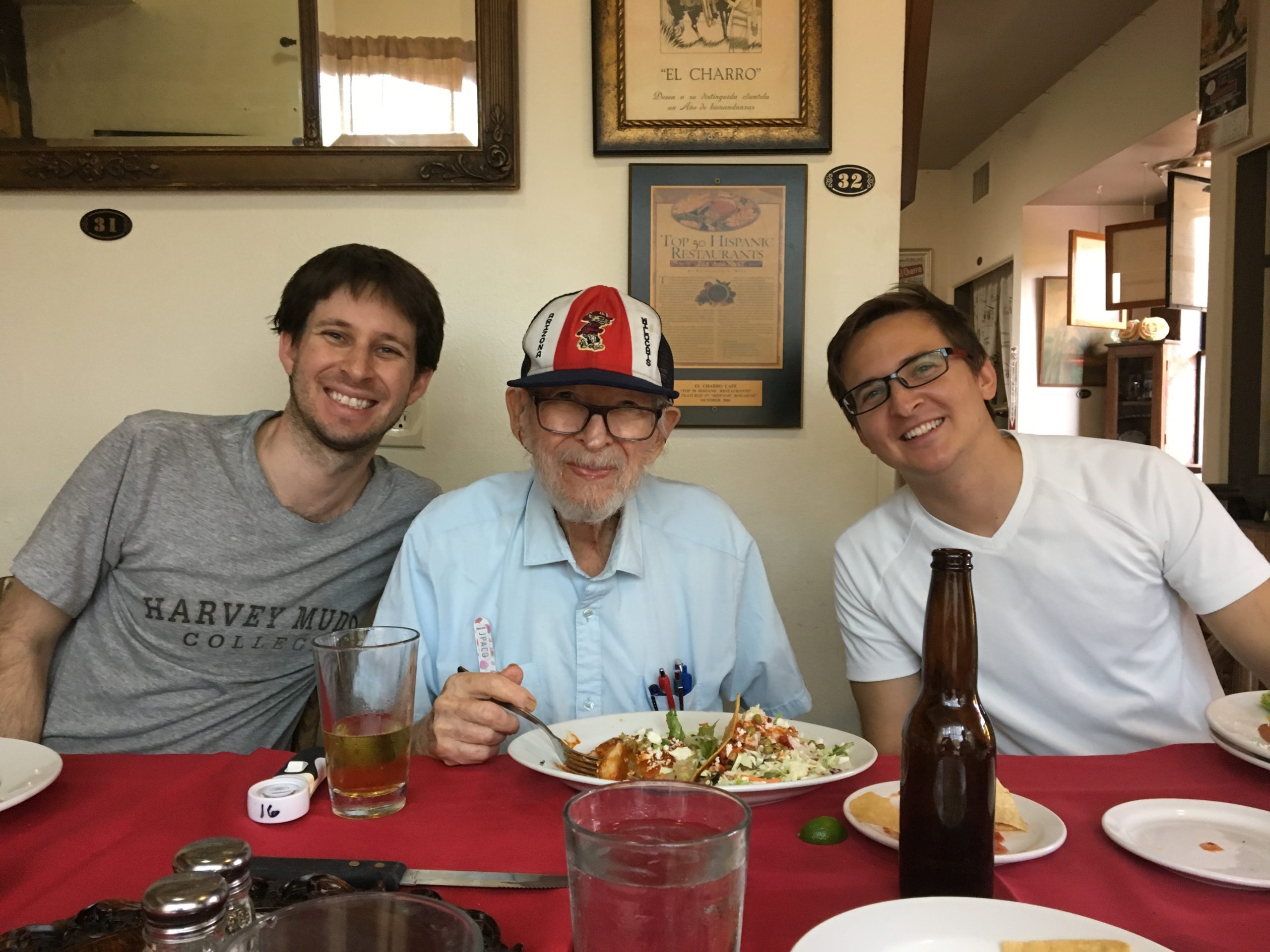 My dad, Hal Gold was born in Tucson in 1923. He grew up in a house on Speedway and Stone Ave, the youngest of 6 kids. His oldest sister, Sylvia was very friendly with Monica Flin. The Gold household was a kosher home, meaning pork was absolutely forbidden in the house. In 1929 or 1930 when my dad was 6 or 7 years old, Sylvia and Hal developed a scheme to be able to eat the El Charro's banned pork tamales. Sylvia would go to the restaurant and purchase the pork tamales, and the 2 of them enjoyed the delicious tamales. Hal's job was to "destroy all evidence of the corn husks." Hal went deep in his backyard, which was just desert. He dug a large hole and buried the corn husk evidence. Since eating El Charro's tamales was ongoing, there were lots and lots and lots of corn husks.
Side note: Those houses on Stone and Speedway were demolished many years later. Someone probably said, "Oh my goodness! Why are there so many corn husks????
My dad, Hal Gold, husband Mark Jones, sons Jeffrey, Aaron and I went to El Charro in 2019 to celebrate my dad's 96 birthday. Enclosed are pictures.