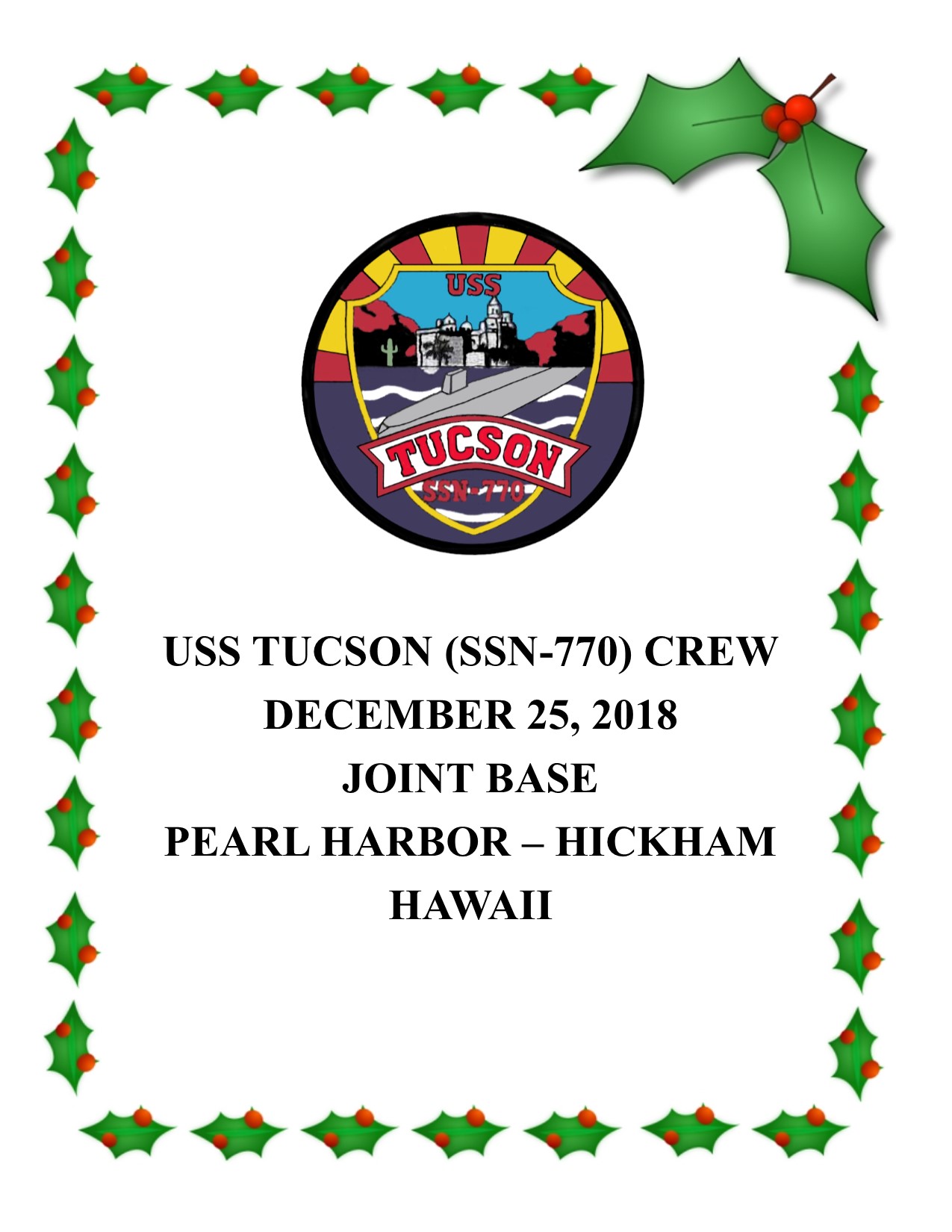 This event was one of the most memorable and joyful days in our lives. We hope you enjoy the story and the corresponding 12 Days of Christmas pictures as much as we did. It just goes to show you how far the El Charro family will go to be of service to others and spread our love. Con todo mi amor, Luana.
Christmas on a Sub – A Capsule of Christmas Joy by Luana Patterson
"That's gonna be some Taco Tuesday!" exclaimed my Taco Tuesday buddies, when I described my grand Christmas scheme…I mean, my crazy dream…to celebrate Christmas with the duty crew on the USS Tucson (SSN-770) submarine, currently stationed at Join Base Pearl Harbor-Hickam, Hawaii. With wonder in their eyes, they asked how I planned to pull it off. I only had a vague notion formulating in my mind, but I was confident the details would fall into place, somehow. Exactly three weeks to the day before the event took place, I emailed the USS Tucson Ombudsman, to test the waters, so to speak, and see where this idea would lead me. Alisha Larson instantly became a willing cohort, and thus, my lifeline to making a nebulous concept into a remote possibility, if that!
Of course, this all hinged on the consideration, more like a "buy in", of a few immediate family members. I should also mention that I had to consider another minor detail…whether or not I would be granted permission to host such a function on the boat at all.